Storage Containers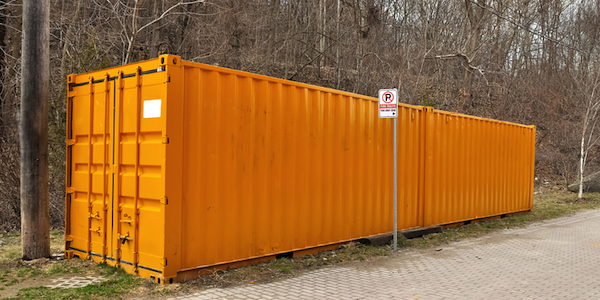 For anyone seeking to add more on-site storage, the sky's the limit, including stand-alone storage space and office/storage combinations. Whether the need is for on-site storage during construction projects, space for school supplies, storage for excess retail inventory, or some other kind of storage, these containers are meant to save space and money while allowing workers/contractors/businesses to share items.

Options can include on-site storage, storage at a provider site, or mobile storage containers. This section will focus mainly on on-site storage. Industries that use these storage solutions include

government
manufacturing
education
retail
real estate
construction
disaster recovery
special events
religious organizations
health care

Whether you need space during renovation or to hold excess materials, there's probably a secure and convenient way to meet your needs through leased (short/long-term) or owned storage containers, with options including different sizes, rental/purchase options, add-ons, etc.

Sizes and Costs

You'll find a huge range of sizes and styles. Sizes and availability vary by location, but standard widths (and heights) typically run approximately 8′. Lengths normally run from 5′ to 45′, depending on your space requirements. Larger or bulk items may call for larger containers.

Apart from the standard range of sizes, companies allow renters or buyers to customize containers in other ways, such as

color
door placement
forklift pockets
vents
undercoating
shelves

Again, lease options include short- or long-term leasing, as well as an option to purchase. Costs naturally depend on standard and custom specifications, along with

storage type
renting or buying options
add-ons like security features

For example, a purchase can cost thousands of dollars, while new monthly rentals tend to run $50 to $250. Used container prices are lower – approximately $40 to $140 per month. After you add delivery and pick-up charges (around $100 to $200), you can get an idea of how much you'll pay.

Getting a Quote for a Storage Container

Before committing yourself, you need real input from vendors, based on location, size, and other details. When you request a quote from a storage supplier, you answer questions about

storage type (business/government or residential)
rent or buy
your location
personal/contact information
delivery date
length of time needed (weeks, months, years)
Amenities and Add-Ons

Companies normally provide

fast delivery and pick-up services
relocation assistance for portable storage containers
weather-proof containers
high-security locking systems
wide assortment of sizes

There may be further options for

ramps
ventilation
premium doors
insurance coverage