Mobile Offices & Office Trailers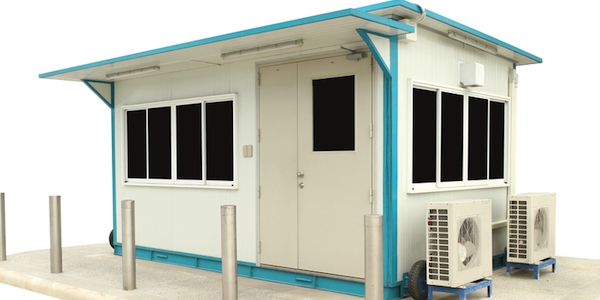 Businesses looking for extra office space or storage may find an overwhelming amount of information on mobile offices and office trailers. They can serve as on-site temporary space, coming in a wide variety of sizes for training, sales, construction, or administration.

Mobile offices are available through short- and long-term rent/lease arrangements, as well as outright purchase options, including financing. There are many configurations, including high-security offices, storage combinations, standard options, premium offices, and more. Add in features for enhanced security measures, built-in furniture, steps, and ramps, and you have a confusing array of possibilities to sort through when picking that perfect addition for your business.

Standard Sizes and Costs
Standard widths will normally run 8′, 10′, 12′, and 24′.
Lengths will normally run anywhere between 20′ to 60′.
Ceiling heights tend to run between 7′ and 8′ high on most units.

For a smaller mobile office, a 20′ (length) x 8′ (width) is workable. Larger space requirements may call for the 60′ x 24′ option, allowing for much more space, as well as more amenities. Apart from the many floor plans in between, customers may also create a customized mobile space to fit their exact requirements for work or storage, along with add-ons such as stairs, ramps, etc.

Costs depend on size, customization features, and other factors.

Rentals, depending on size, tend to run from $100 (small) to $500 (large) per month, with larger offices sometimes reaching as high as $1,000 a month.
Add in costs for delivery (and pick-up – down the line – for renters/leasers), installation and setup, and a deposit – which altogether could total in the low thousands – in order to get a complete picture of the total expense.
For companies seeking to buy, expect to lay down several thousand dollars.
Interested parties may use the company's "Request a Quote" page to enter the details of their project, such as usage, location, industry, and whether you'd like to rent or buy, among many other options.
Mobile Office Options and Amenities

It's always important to think about safety, accessibility, and comfort. To that end, there will typically be options for

ramps
stairs/steps
awnings
skirting
interior furnishings (built-in desk/s, table/s, or file cabinet/s, for instance)
air conditioning and heat
restroom/s
interior window bars

Putting everything together, mobile offices can be used for construction, sales/executive, administrative, field/lab work, training, portable classroom/school, or church spaces. Make sure to iron out the details and choose the right size, price, and company for your situation.