Baltimore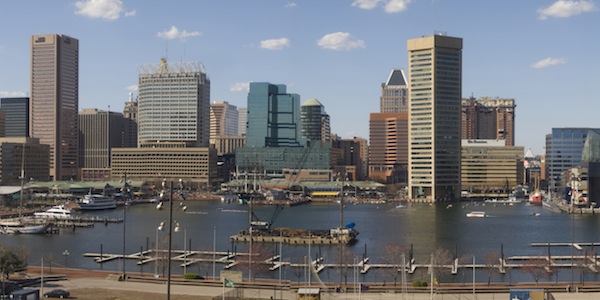 The largest city in Maryland, Baltimore experiences hot, humid summers and cool-to-cold winters. Rainfall is plentiful during the summer and snow is common throughout the winter, averaging around 20 inches per year. Freezing rain and sleet are typical, as are thunderstorms and occasional hurricanes.

Mobile Office Solutions for Baltimore

The Baltimore market tends to require features such as

weather-resistant facilities
insurance coverage/loss limitation options (to protect against break-ins, natural disasters, etc.)
extended warranties
refurbishment plans/repairs to keep facilities looking like new
awnings for rain
canopies for sun and rain
tie-downs for strong winds and storms
skirting to protect the underside against poor weather
Building License and Permit Information

For all the necessary information on required permits and building inspections, visit the Baltimore Housing Office of Permits and Building Inspections. The site tells you everything you need during construction, modification/renovation, plumbing, mechanical, and electrical work, for both commercial and residential facilities.

Nearby Counties and Cities

Here are some nearby counties and top cities:

Anne Arundel County, with Annapolis
Howard County, with Ellicott City
Harford County, with Bel Air
Carroll County, with Westminster
Washington, D.C.