New York City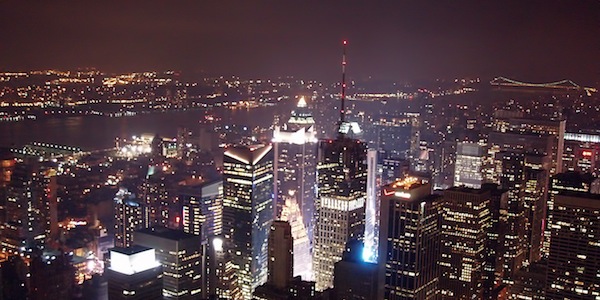 What do you need to know about New York City weather? Winters are normally cold and damp with an average high in January – which happens to be the city's coldest month – of around 38 degrees. Winter temperatures can drop as low as 0 degrees or jump as high as 70.

Spring and fall weather can be unpredictable – the climate fluctuates between cold and warm. Summer brings warm and humid weather, and sometimes extreme heat, with an average July high of 84 degrees. Around 50 inches of rain fall per year, and the snow total varies from year to year. As of 2013, the possibility of hurricanes and "super-storms" should also be taken into consideration.

Mobile Office Solutions for NYC

When renting or purchasing space such as mobile offices, modular buildings (either temporary or permanent), storage containers, or classroom trailers, it's important to focus on features like

weather-resistant facilities
insurance, damage waiver programs, and extended warranties
skirting (to protect the underside from harsh weather conditions)
awnings, canopies, or tie downs (to provide cover and protection from the elements)
air conditioning and heat features

In the case of modular buildings, weather isn't a big factor because construction takes place in an indoor plant environment at the same time that on-site work on utilities and the foundation is taken care of.

Building License and Permit Information

Need to find out more about local

construction codes
zoning
permits
licensing?

Visit NYC.gov, the Department of Buildings for a one-stop shop for answers to local construction and building questions.

Nearby Counties and Cities

Here are several New York City counties with cities near by the Big Apple:

To the east: Nassau County, containing Mineola, Hempstead, Long Beach, and North Hempstead
Farther east: Suffolk County, with Huntington, Brookhaven, and Riverhead
To the north: Westchester County, with White Plains, Yonkers, and Mount Vernon
To the northwest: Rockland County, includes New City, Clarkstown, and Orangetown