Boston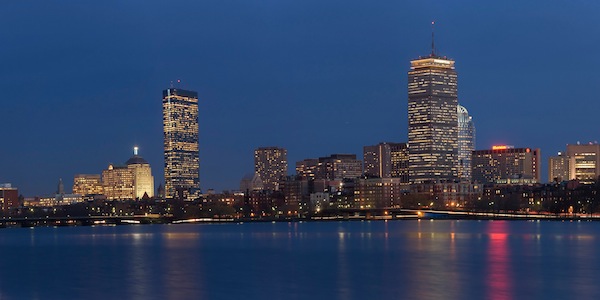 In Boston, summers tend to be moderately humid, with temperatures ranging from warm to hot and with occasional rain. Winters tip the temperature readings in the other direction with freezing rain and snow. January is Boston's coldest month with an average temperature of 29 degrees, whereas July is the hottest month, averaging 73.4 degrees. For approximately 95 nights per year, temperatures run at or below freezing.

The city often finds itself in the path of Nor'easter storm systems, and hurricanes and tropical storms threaten most summers. Thunderstorms can be damaging with hail, winds, and heavy rains.

Mobile Office Solutions for Boston

Decisions about mobile solutions for extra space or storage in Boston, as with most of the east coast, are affected by weather. Options or add-ons can include mobile offices, modular buildings (temporary or permanent), classroom trailers, or storage containers.

Weather-resistant containers for storage and office space, along with security features, are a big focus for companies. Insurance coverage or loss limitation plans will also allow you to pay a nominal fee for extra peace of mind. Refurbishment (repair) options or extended warranties may also help to keep your unit operational.

For even more protection, be sure to add features like

skirting (to protect the underside from weather damage)
awnings
canopies
tie-downs
air conditioning/heating
Building License and Permit Information

The Inspector of Buildings oversees

building permits
planning
zoning
appeal hearings
inspections

Here is a quick link to their permits page to help answer all your local construction questions.

Nearby Counties and Cities
To the southeast: Plymouth County, with the city of Plymouth
To the south: Norfolk County, with Dedham
To the west: Middlesex County, with Lowell
To the north: Essex County, including Salem and Gloucester