Chicago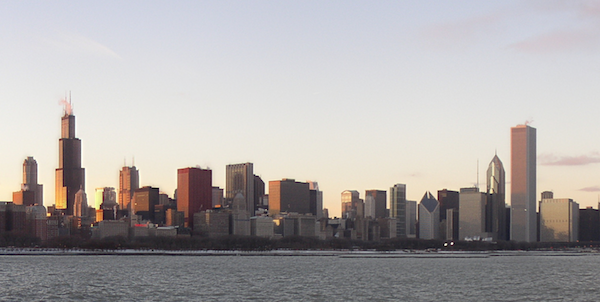 The Windy City offers warm and moderately humid summers (with a July daily average of almost 76 degrees) and frigid and snowy winters (with an average January temperature of 31 degrees). Both spring and fall are fairly mild. There can be thunderstorms resulting in high winds, hail, and even tornadoes. In 1934, Chicago suffered through a record high of over 106 degrees; in 1985, they achieved a record low of -27 degrees.

Mobile Office Solutions for Chicago

Wind, rain, snow, and freezing conditions can wreak havoc on buildings and facilities, whether being renovated or built from scratch. They can also damage temporary space and storage space, such as mobile offices, modular buildings (either temporary or permanent), storage containers, or classroom trailers.

In order to best deal with Chicago's weather throughout the year, look into:

weather-resistant facilities
insurance options, extended warranties, or property damage programs
skirting (which protects the underside of mobile facilities from harsh weather)
awnings, canopies, and tie-downs (which provide cover and protection from wind, rain, and snow)
air conditioning and heating options (a must in Chicago)

New facilities can benefit from modular building construction, an effective solution to protect against bad weather during the construction process. Modular construction is carried out in an indoor plant environment at the same time that the on-site work (utilities, foundation, etc.) is being done. The result is faster construction and fewer weather delays.

Building License and Permit Information

The City of Chicago's website helps home-owners, businesses, builders, and developers doing new construction or altering existing structures to follow the proper rules and regulations. Click on the link "I Want To Apply For " in order to find out more about

permits
inspections
licenses
calculating the cost of a permit
Nearby Counties and Cities

Counties with towns or cities near to Chicago include

Lake County, to the north, includes Waukegan, North Chicago, and Highland Park
Dupage County, to the west, with Naperville, Wheaton, and Bloomingdale
Will County, to the south, includes Joliet, Frankfort, and Wilmington