Houston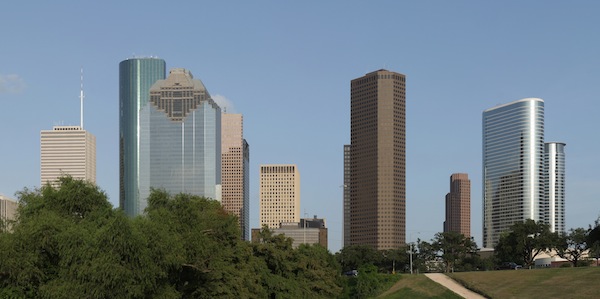 Spring thunderstorms and tornadoes, along with hot and humid temperatures during the summer, are a normal part of life for Houston area folk. In the summer, air conditioning is used constantly as temperatures often rise above 90 degrees. Rain and thunderstorms are commonplace as well.

Winter is very mild in Houston, with little snow and an average January high of 63 degrees and low of 43 degrees. Throughout the year, high heat, tropical storms, tornadoes, and flooding can be major factors in the Houston area. The climate and weather can affect your choices when renting or buying mobile offices, storage containers, and similar products.

Mobile Office Solutions for Houston

What should mobile solutions – including storage containers, mobile offices, modular buildings, and classroom trailers – feature in order to provide adequate protection from the elements?

A good place to begin might be weather-resistant facilities with options for

air conditioning and heating
skirting to protect the underside of the structure
tie-downs for high winds
canopies to protect against sun and rain
awnings for rain or other inclement Houston weather

Risk of weather damage or theft can be covered by

extended warranty options
repair or refurbishment options from the seller
insurance/loss limitation options.
Building License and Permit Information

The Houston Permitting Center provides information on

licenses and complying with city regulations
how much fees will cost
different permit types (commercial permits, transportation permits, etc.)

For information on permits, inspections, city codes and fees for South Houston go here.

Nearby Counties and Cities
Jefferson County, with Beaumont
Galveston County, with Galveston
Fort Bend, with Richmond
Montgomery County, with Conroe