Los Angeles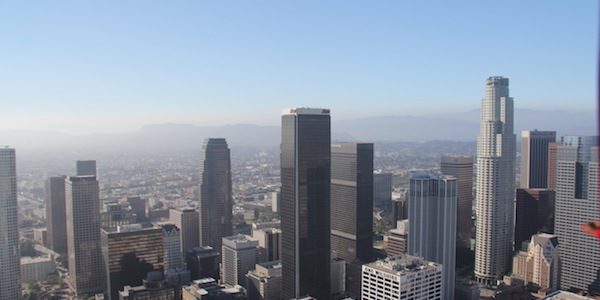 With a mix of smog, sunshine, and very little precipitation, Los Angeles offers mild temperatures throughout the year – with highs over 90 degrees only 12 or so days out of the 365. There has been a recorded high temperature of 113 degrees in 2010 and a low of 24 degrees recorded back in 1944, but such extremes are rare occurrences. The downtown area receives, on average, 15 inches of rain per year. Earthquakes are another thing to take into consideration.

Mobile Office Solutions for Los Angeles

The need for and use of mobile offices, modular buildings (temporary or permanent), classroom trailers, or storage containers will follow the normal changes of weather and the seasons. Important features include

weather resistance for storage and office space facilities
insurance coverage in case of disaster or accident
skirting to protect the underside from (rare) harsh weather
awnings, canopies, and tie-downs
air conditioning and possibly heating
Building License and Permit Information

The City of Los Angeles Department of Building Safety provides information for builders, home owners, and other mobile space users about

online permits
inspection requests
zoning
codes
overall standards for construction and building in L.A. and surrounding areas

If you need to learn about building efficiently and safely, you can find all the information you need for local construction in a wide range of areas. For more details, check out the County of Los Angeles Department of Public Works.

Nearby Counties and Cities

The Greater Los Angeles Area covers a large area, including four major counties and several cities within each one:

to the west: Ventura County with the cities Ventura, Oxnard, Thousand Oaks, and Simi Valley
to the north: Kern County, including Bakersfield, Wasco, Ridgecrest, and Delano
to the east: San Bernardino County, with San Bernardino, Barstow, and Apple Valley
to the south: Orange County, including Anaheim, Orange, Garden Grove, Santa Ana, Costa Mesa, and many other cities