Permanent Modular Buildings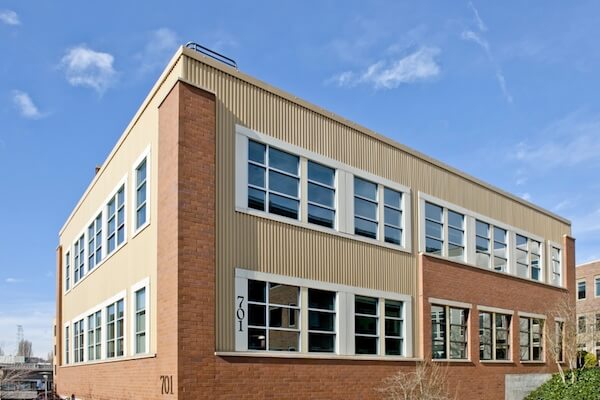 What are permanent modular buildings? For many institutions and companies – education, healthcare, government, retail, and others – modular buildings can be a time-saving solution for space and storage needs. Constructed in a manufacturing plant indoors, these buildings are put together in sections (modules) and then transported to the site and assembled.

Modular building uses sustainable building practices and provides enhanced speed and quality, as well as lower costs for leasers and buyers. How does it work? It starts with the two kinds of modular construction – temporary and permanent.

Temporary vs. Permanent Modular Buildings

What's the difference between temporary and permanent modular buildings? Temporary buildings, made mostly of wood-based materials, are designed for short-term needs – a few months to a few years – and can be relocated after usage is complete. Permanent buildings – made from with wood, steel and concrete – are meant to last for decades and are meant to be set in foundations (although they can be moved with extra effort).

Temporary units can be rented, leased, or bought; permanent buildings are usually purchased outright, but there are lease options, as you'll see below.

Who Uses Modular Buildings?

So, what types of industries use permanent modular buildings?

healthcare
government
places of worship (e.g. churches, temples, etc.)
industrial/energy/utility
corrections
education
commercial and retail
disaster recovery
military
Why Modular?

What are some of the benefits of creating building space using these methods?

It's reliable. The modules are constructed in a controlled indoors manufacturing environment, avoiding weathering and degradation of components.
Construction is faster. Construction time can be cut by up to 35 percent compared to traditional on-site building.
Delivery is faster. Simple modular buildings can be created in 60 to 90 days; used units can be delivered in as little as 30 days. Also, on-site construction (foundation and utility work) can be done in parallel with module construction.
It's cheaper. Processes are much better controlled and managed in the factory, and less wait time is involved than with on-site construction.
Your business or organization gets a more durable and attractive space, due to better quality control for materials and processes.
It's green. The modular building process generates less waste and reduces environmental impacts.
Cost Factors and Purchasing Options

Costs are determined by several factors, including, among others

building codes
construction needs
installation type
material choices

Financial options include leasing, purchasing, or leasing to own. Customization is easy with size, shape, and materials. The only limitations are the space available and the architect's imagination.

Buyers can choose either used or new modules. Interested parties may request a quote or consultation from builders regarding price, build time, and whether to lease or buy. Questions and options may also include

lease or buy
single-story or multi-story
industry (construction, healthcare, government, commercial/retail, etc.) and intended use
temporary or permanent
your location
amount of space available
time frame for delivery
design requirements
Optional Add-ons and Equipment

Depending upon the manufacturer, buyers or leasers may be able to add

skirting
steps
ramps or decks
furniture
guardhouses
on-site security system
security screens/door bars
Modular Home Resources

Modular buildings not only meet the needs of businesses, schools and other organizations, but can also be a great option for homebuyers interested in saving time and money. Here are a few resources to check out if you are interested in purchasing a modular home:

ModularToday.com is a leading source of information on purchasing modular homes and offers reviews of providers from around the country.
The National Modular Housing Council is a membership organization for manufacturers, suppliers and builders, and also provides helpful guides for homebuyers.
The Home Store is one of the largest builders of custom modular homes in the Northeastern United States, and provides helpful information for those just beginning their research.