Dallas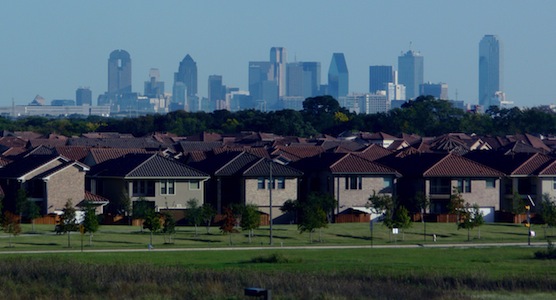 Everything's bigger in Texas. The same is true for the weather in Dallas. For about 20 days per year, temperatures hover around 100 degrees – mainly during the month of August. Winters tend to be mild, although cold fronts known as "Blue Northers" may pass through the state bringing with lower temperatures.

Snowfall amounts are generally small; a few times a year, though, ice and freezing rain can occur. Spring and fall are the most pleasant, but the weather can still be unpredictable. Thunderstorms, rain, hail, lightning, and sometimes tornadoes, are a part of Dallas life.

Mobile Office Solutions for Dallas

Mobile solutions are available in the Dallas area for use in education, construction, retail, agriculture, manufacturing, and government, as well as for homeowner in need of extra space. In particular, for extra office space, storage, and new construction, top solutions include mobile offices, modular buildings, classroom trailers, and storage containers.

For bad weather, many mobile solutions companies offer features like

weather-resistant facilities
insurance and loss limitation options
skirting to protect the underside of the structure from weather, animals, etc.
awnings for rain and other inclement weather
canopies to protect against sun and rain
tie-downs to offer protection during high winds and storms
air conditioning and heating
Building License and Permit Information

Dallas City Hall helps prospective buyers learn more about

permits
building inspections
green building
forms and applications
fees

For information about Dallas-area construction and development information, check out their Permit Center website, with sections on online permits and Frequently Asked Questions.

Nearby Counties and Cities
Collin County, with McKinney
Denton County, with Denton
Tarrant County, with Ft. Worth
McLennan County, with Waco