Denver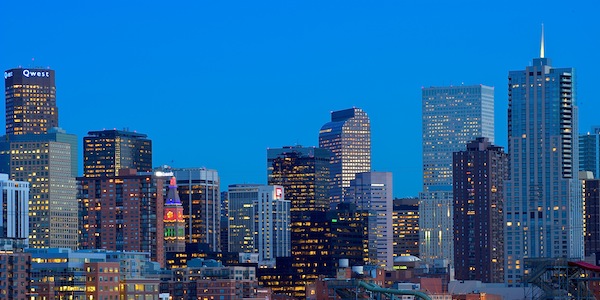 The Mile-High City, due to its Rocky Mountains location, can see very sudden changes in weather. Summers are mild to hot while winters can be mildly cool to freezing. July is the warmest month with an average temperature of around 74 degrees, and December is the coldest, averaging 30 degrees. The area experiences significant amounts of snow during winter.

Mobile Office Solutions for Denver

In the Denver area, you can find mobile offices, storage containers, modular buildings, or classroom trailers. Service options include extended warranty choices or refurbishment/repair services, such as painting, HVAC repair, to keep your facilities operational. Loss limitation/insurance programs are also available to protect against theft, natural disasters, and other damage.

Mobile space offerings typically feature weather-resistance and are fully customizable with add-ons such as

air conditioning and heat
awnings
canopies
tie downs
skirting (to protect the underside from weather and maintain interior temperatures)
Building License and Permit Information

Most building projects in Denver, whether remodeling, repairs, or new construction, require construction permits. At DenverGov.org, you can find out more on

building codes and policies
building permits
inspections
zoning
fees

Here are quick links for building permits, zoning procedures, and building codes and policies for Denver.

Nearby Counties and Cities
Douglas County, with Castle Rock
Jefferson County, with Golden
Boulder County, with Boulder
Adams County, with Brighton
Weld County, with Greeley