Austin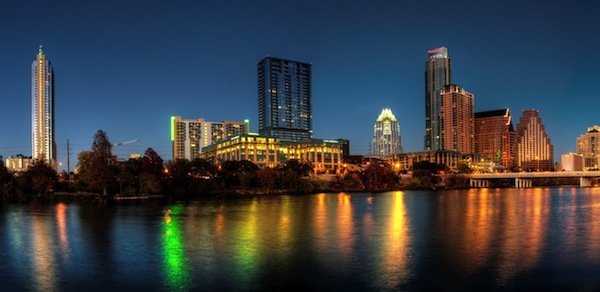 Austin is a hub for college students, government workers, technology businesses, musicians, and filmmakers. Where weather is concerned, city life consists of hot summers and mild winters. Average July and August temperatures can reach the high 90s, with a record of 112 degrees recorded on both September 5, 2000 and August 28, 2011.

Dry winters are par for the course. Temperatures go below 45 degrees only 88 days out of the year. Its lowest historical temperature, -2 degrees, was recorded on January 31, 1949. Ice storms can cause traffic snarls, but they, along with snowfall, are rare occurrences in the city.

Mobile Office Solutions for Austin

Space for storage, offices, or general use is available for a wide variety of industries (education, construction, church, or government). Options include

modular buildings
mobile offices
classroom trailers
storage containers

Buyers or leasers should focus on

air conditioning (very important!) and heat (less important for mild Austin winters)
awnings (for rain, sleet, or hail), canopies (for sun and rain), tie-downs (for wind and storms), and skirting (for the underside of the facility)
weather-resistant facilities
insurance coverage in case of a natural disaster or other unpredictable events
refurbishment and repair options for good upkeep
Building License and Permit Information

AustinTexas.gov provides users with information on building permits: if you plan to build, repair, demolish, or enlarge a structure within Austin's zoning jurisdiction (or certain Municipal Utility Districts), you need a building permit. The site also offers more information in its Permits section.

Nearby Counties and Cities

Here are three nearby Texas counties and the main cities found in each.

Hays County, with San Marcos
Williamson County, with Georgetown
Caldwell County, with Lockhart